The 53rd edition of CIFF Guangzhou, the most important and comprehensive business and product sourcing platform serving the entire global furniture industry, will bring together manufacturers, designers, buyers and traders, experts, and media from all over the world for an eight-day trade fair event to offer new solutions, creating profitable connections and concrete business opportunities.
Following the overall theme 'Design Trend, Global Trade and Full Supply Chain', CIFF is an ever-evolving trade fair event that plays a key role in the global industry, both by promoting design and innovation and by fostering international trade in furniture Made in China, ensuring privileged access to the vast Chinese market for international brands.
The platform is increasingly focused on the integration of offline and online promotion to optimise and complete the trade fair offering by providing the opportunity to find—among 4,000 exhibitors simultaneously present at the Canton Fair Complex in Guanghou Pazhou—business partners, products, and solutions suited to various needs. The fair also allows attendees to actively participate in extremely effective business matching between international visitors and exhibitors appropriately selected by CIFF on the basis of specific requests, both in person during the fair and online throughout the rest of the year.

The 53rd CIFF Guangzhou 2024 will take place in two phases organised by product sector, proposing a new exhibition layout to optimise the space, which has been further expanded to 830,000 square metres, and better meet the needs of the anticipated 380,000 visitors.

The first phase, from 18 to 21 March 2024, is dedicated to home furnishing. In the Home Furniture sector, a great deal of space will be reserved for the theme of Design: No fewer than five pavilions in Area A of the Canton Fair Complex will showcase the latest trends in home furnishing, attracting interior designers, distributors, and purchasing managers from both Chinese and international large-scale projects; eight pavilions in Area B will feature the Sofa & Bed theme with important brands whose production, OEM/ODM services, and 'one-stop' solutions are particularly in demand among international buyers. The Dining & Living world will feature 600 exhibitors occupying 150,000 square metres and 17 pavilions in Areas C and E (PWTC Expo), and will be especially dedicated to meeting the demands of international buyers.
The Homedecor & Hometextile sector— Asia's largest exhibition of interior decoration products and furnishing fabrics, with its 700 exhibitors and 85,000 square metres of exhibition space—will be relocated to the eight new pavilions in Area D ready to receive international traders, retailers, designers, and interior decorators looking for home accessories, decorative lighting, ceramics, glassware, paintings and illustrations, furnishing fabrics, curtains, carpets, bed linens and cushions, and more.
Outdoor Furniture, Sunshade and Leisure—Asia's largest and most professional show in the outdoor furniture sector, featuring garden tables, chairs, and awnings as well as leisure equipment and decorations mainly dedicated to exports—will be attended by 300 exhibitors occupying five pavilions in Area B.

The second phase, from 28 to 31 March 2024, will present Office and Commercial Space, the world's largest trade fair dedicated to office furniture and commercial design with over 1,000 exhibitors and 240,000 square metres of exhibition space. Workplace systems and seating, trends and solutions for the smart office as well as for public, commercial, and school spaces, and furniture for medical care and for the needs of the older people will be on display in the eight new Area D pavilions, in all 13 Area A pavilions, and in three Area B pavilions, meeting the interests and needs of designers, international trade professionals, and contractors.
At the same time, CIFM/interzum Guangzhou 2024 will host more than 1,400 Chinese and international brands. In 24 pavilions across Areas B and C, it will showcase the most innovative technologies, machinery, materials, surfaces, and components, indispensable for the increasingly innovative and intelligent development of the furniture industry dedicated to international manufacturers and traders.

There will also be countless thematic events; design exhibitions, seminars, and conferences will enrich the fair's cultural offering, providing interesting insights, exchanges of views, and useful inspiration and reflection. These include: the CMF Trend Lab, where more than 100 institutions, designers, and design brands will exhibit over 500 objects with the aim of demonstrating how sustainable and high-quality development is determined by the use of materials; the D2M Lab, where 100 chairs designed by 100 Chinese designers will be presented; the Firefly Museum Children's Space, which integrates architecture, education, interior design, art, and design with childhood imagination to improve the environments in which children grow up. China Smart Sleep Exhibition brings together different expertise to promote smart sleep. The Global Garden Life Festival, hosting Denmark as this year's guest of honour, aims to encourage people to use outdoor spaces and reconnect with nature. And the Office Environment Theme Pavilion will present five independent spaces—Greenery Garden, Back in Time, Matrix World, Colourful, and Think Zone—offering visitors a new point of view determined by the combination of spaces, furniture, colours, and art objects.

A major innovation this year is the InterBiz Club, a project aimed at making visits to the trade fair even easier and offering even more services to international buyers, both for the eight days of the fair—during which they will be guaranteed easy access to the trade fair complex, main events, VIP lounges where they can meet clients, rest, and eat, adequate hotel solutions, and free transport services, as well as participation in dedicated business events and B2B meetings—and online, 365 days a year, during which CIFF will offer international players the opportunity to meet online via Zoom with suitably selected Chinese suppliers, as well as support them in requesting information and business proposals.
There will even be the chance to enter drawings for free airline flights, overnight stays, lunches, dinners, and transport during promotional campaigns which will also be organised as part of certain international events and announced on social media and the CIFF website.
In order to facilitate and strengthen the relationship between exhibitors and visitors, CIFF will organise factory visits for selected companies based on buyer requests. This service, which also includes arrangements for transport, accommodation, meals, and interpreters, will be available both in March during CIFF and throughout the year on request through the contact details available on the website.
The organisational wheels of 53rd CIFF Guangzhou have been turning for some time—the fair has already sold out of exhibitors! Free pre-registrations, as well as information for planning your trip to Guangzhou in good time, are already available at www.ciff-gz.com.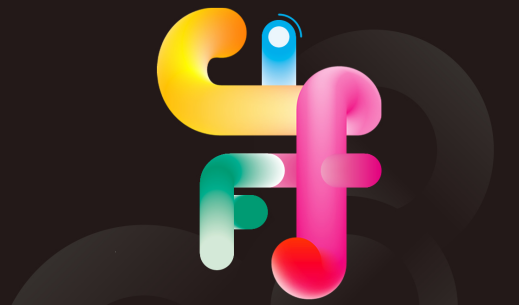 53rd CIFF Guangzhou 2024
phase 1 - 18-21 March 2024
home furniture, homedecor & hometextile, outdoor & leisure furniture
phase 2 - 28-31 March 2024
office furniture, commercial furniture, hotel furniture and furniture machinery & raw materials
For more information on CIFF please visit: www.ciff-gz.com
You can download the high-resolution images here
Further images are available upon request