18 APRIL 2023

During the 51st China International Furniture Fair in Guangzhou, the CMF Trend LAB_2023 theme exhibition has been launched for the third time, unveiling future innovative design trends and new directions in future design.





China International Furniture Fair focuses on CMF (Color, Material and Finishing) design and trends, and has successfully hold 'CMF Trend LAB' two times from 2021 to 2022. Since the beginning of the project, it has been committed to be the most professional CMF design trends exhibition in China, from the in-depth research in the aspects of technology, cultural aesthetics, lifestyle, user behavior, etc.

This year 'CMF Trend LAB_2023' was curated by:

Mr. Jamy Yang, who is a famous industrial designer and the founder of YANG DESIGN and YANG HOUSE;
Mr. Gang Xu, Founder of Bentu Design and Sustainable Design (Material) Museum;
Mr. Zen Zheng, Founder of Leaping Creative;
Ms. Monika Haag, general manager of RENOLIT Design Management Department and international trend expert;
Ms. Xiaojing Huang, strategic director of YANG DESIGN are co-curators.

The exhibition is jointly presented by the trend forecaster WGSN, RAL COLOURS, Home Color Research Institute, Sustainable Design (Material) Museum, Material Aesthetics Museum, CMF Design Corps, and NANOxARCH®.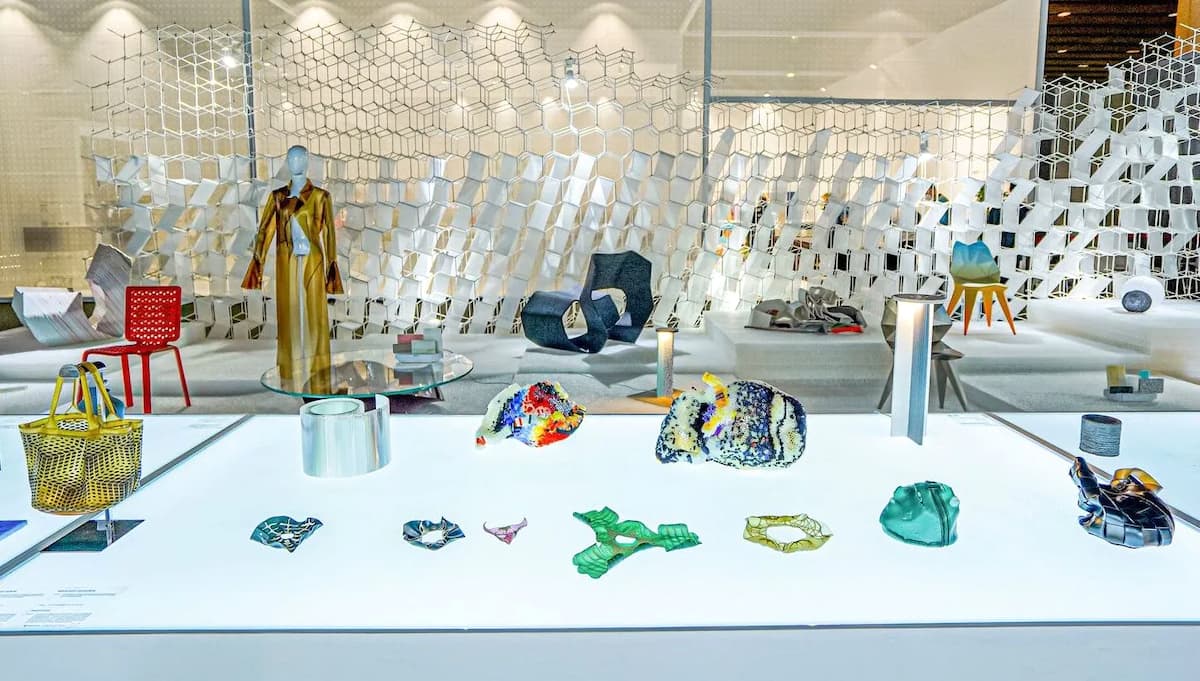 FIVE CO-CURATORS DEMONSTRATING FOUR NEW TREND THEMES

CMF Trend LAB_2023 theme exhibition continually creates super curatorial units of four annual trend themes, which are demonstrated in the form of installations, new materials and application works.

1. Digital Existentialism Lab - Decentralized Digital World, Unleashed from Physical Restraint
At present, when the real-time interaction between the virtual digital world and the real physical world is ongoing and irreversible, designers should hold a critical attitude toward the technological and social changes, to create a relationship between people, things, and nature that is more friendly rather than antagonistic.
Starting from rethinking the meaning of individual existence, this unit is displayed in three dimensions: " Decentralization", "Algorithm Generation" and "Top down design".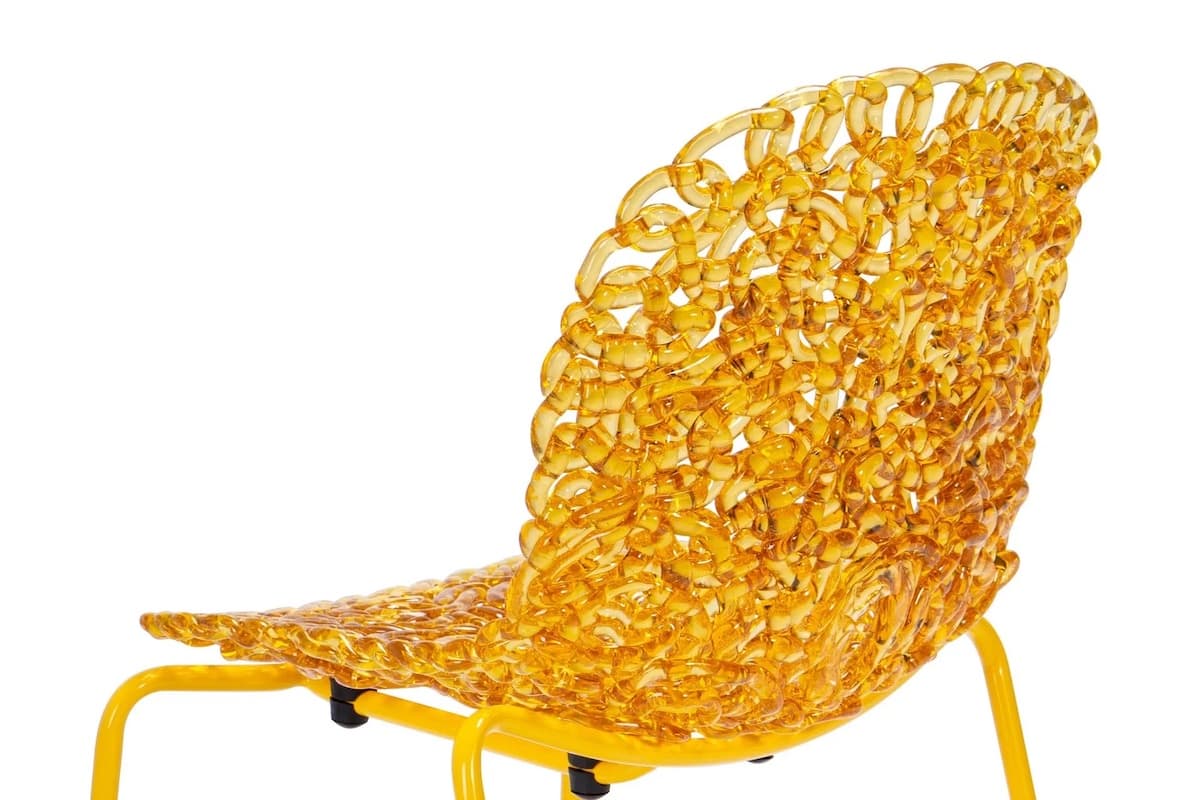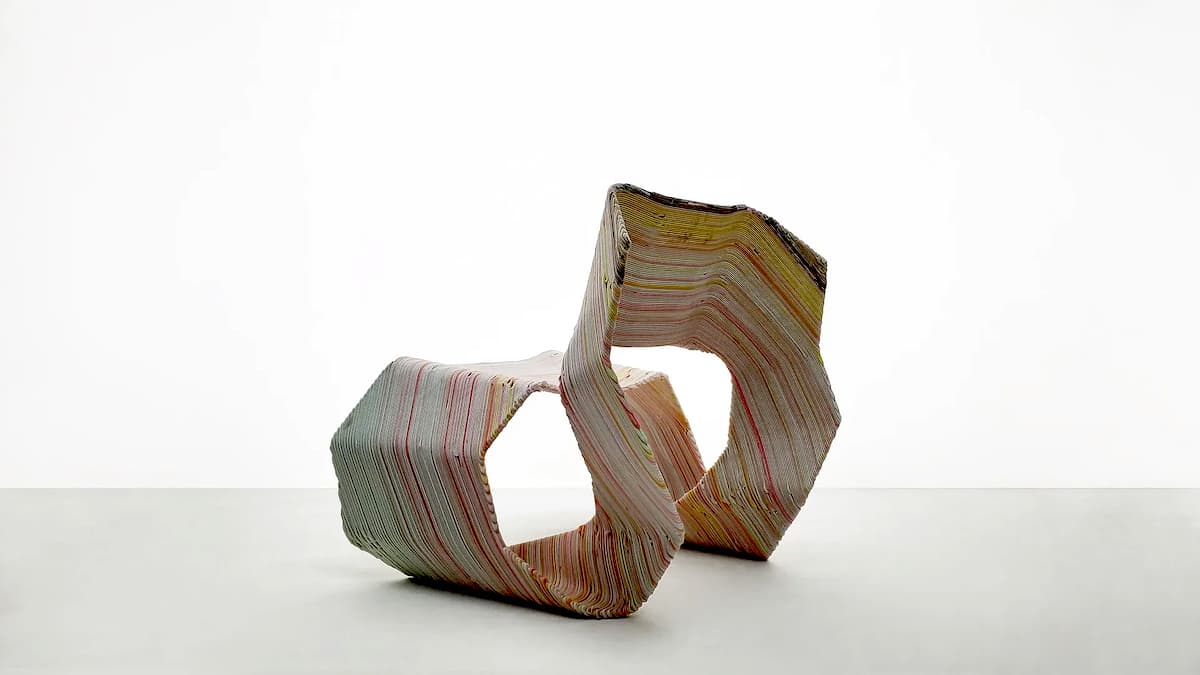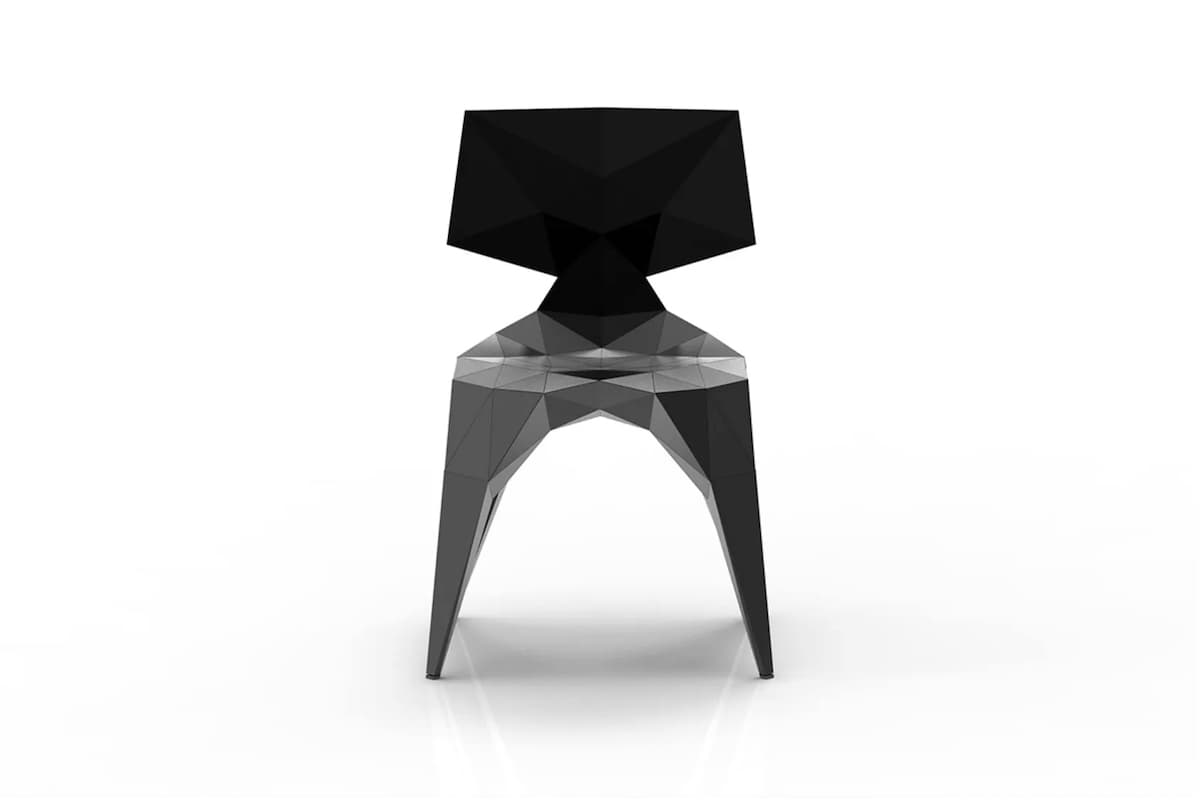 2. Poetry in Vicinity Lab - Comfort Close at Hand, The Poetry near Home
Under the background of major events, the soul of the whole society needs reparation and reconstruction. Poetry, as a highly condensed style of writing, has the position of rational spirit and critical reflection, which is also the attitude that we need to review and re-understand society and ourselves in response to the great impact of the times; at the same time, the concept of sustainability returns to public attention, and has reached a critical moment of action.

From the " Poetry in Vicinity Lab ", through the three dimensions of "Poetry", "Remake", and "Tiny Things", an "inward practice" is to start.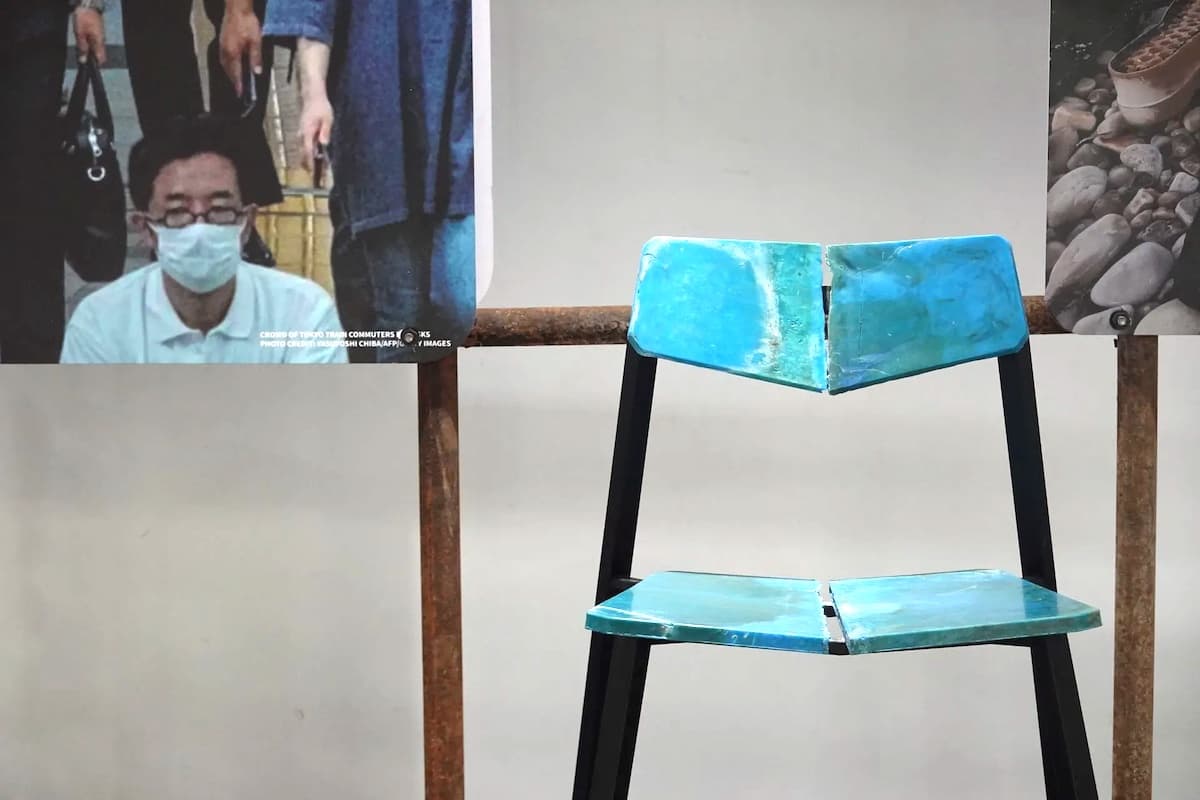 3. Emotional Show Lab - Emotional Show for Finding Resonance
New consumer demands are constantly emerging, and people's emotional value is being magnified. Young people hoping to find a way to heal themselves in a noisy, framed, and uncertain world since chasing a sense of collective belonging to being passionate about self-expression. Leaping Creative is good at considering CMF as the basic framework to touch the hearts and emotions of consumers through humanized expressions for constructing space from the perspectives of commercial space and emotional consumption.

Since CMF is the most visualized external expression of things, this lab unit discusses how to motivate consumers with humanized expressions from four dimensions which are " Healing", "Lie Down", "Confused and Ambiguous" and "National Pride".


4. IT Bonding Lab - Unconditional Intimate Relationship between Human and Pet
A pet may be the "spiritual antidote" for contemporary people. In some cases, the satisfaction that pets give can exceed the relationship between people, because the friendship between pets and humans is very pure. In contrast, there is no kidnapping or restraint in the relationship between people and pets, and all intimate experiences are given unconditionally and directly. This kind of sincere relationship is relatively rare in the interaction between people.

Based on the three dimensions of "Hairy Children", "Epimeletic Behaviour", and "Sharing World", the lab explores the unconditional acceptance and love between pets and modern people at a time when the number of people living alone is expanding and the income of residents is increasing year by year.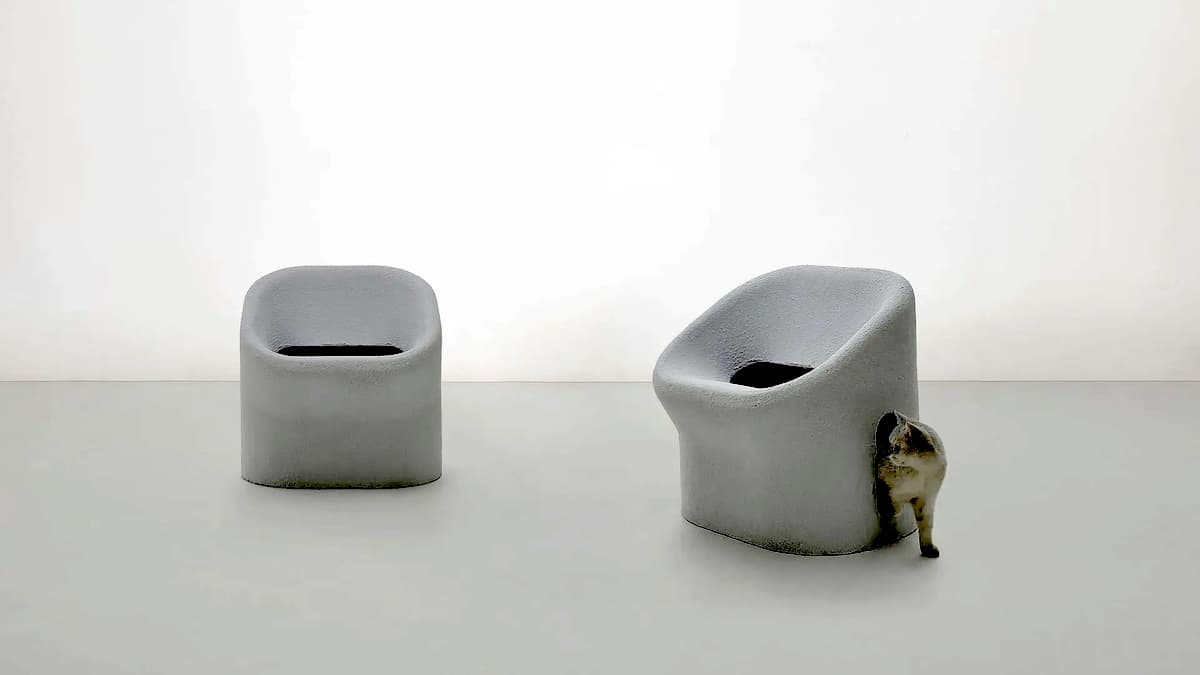 Photo: CMF / CIFF