01 APRIL 2023

Piazza in a room, the Mapoly Coffee in Shanghai Historical Museum, designed by Wutopia Lab was opened in February 2023 on the first floor of the museum's West Building.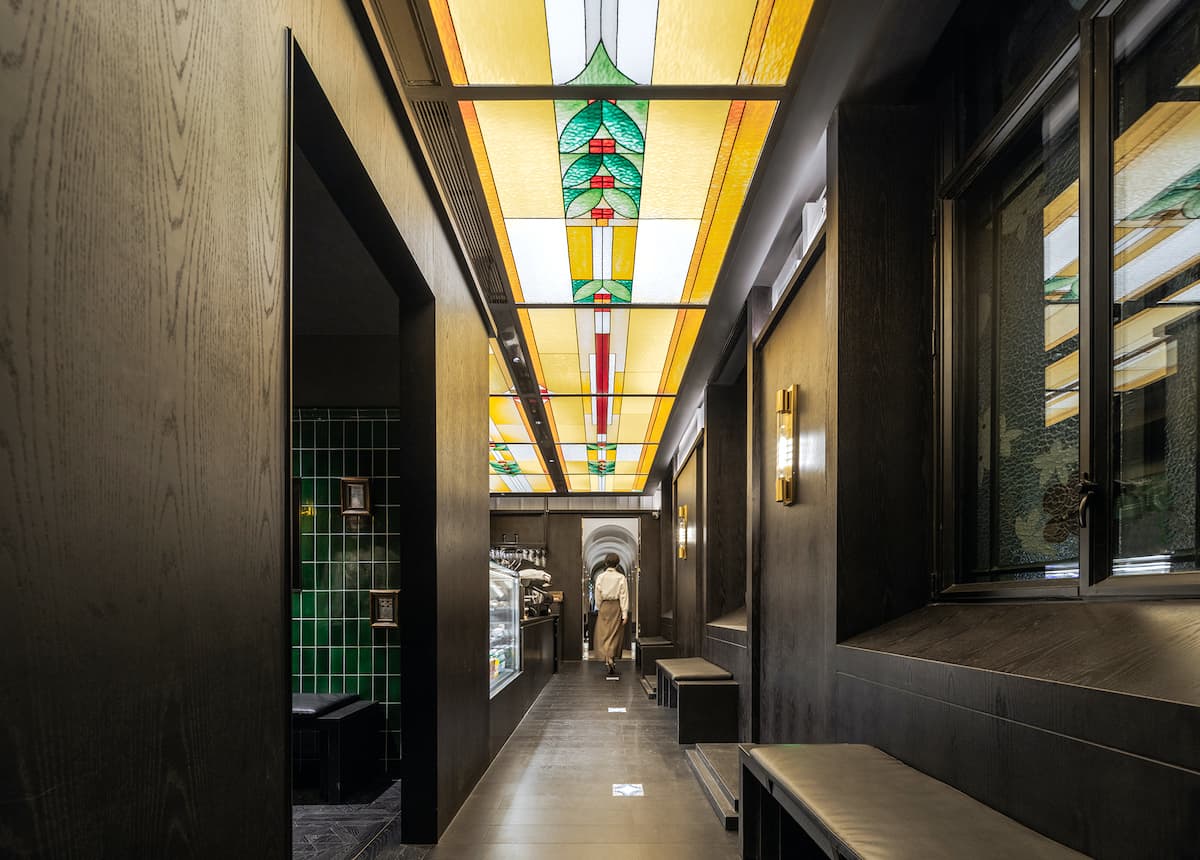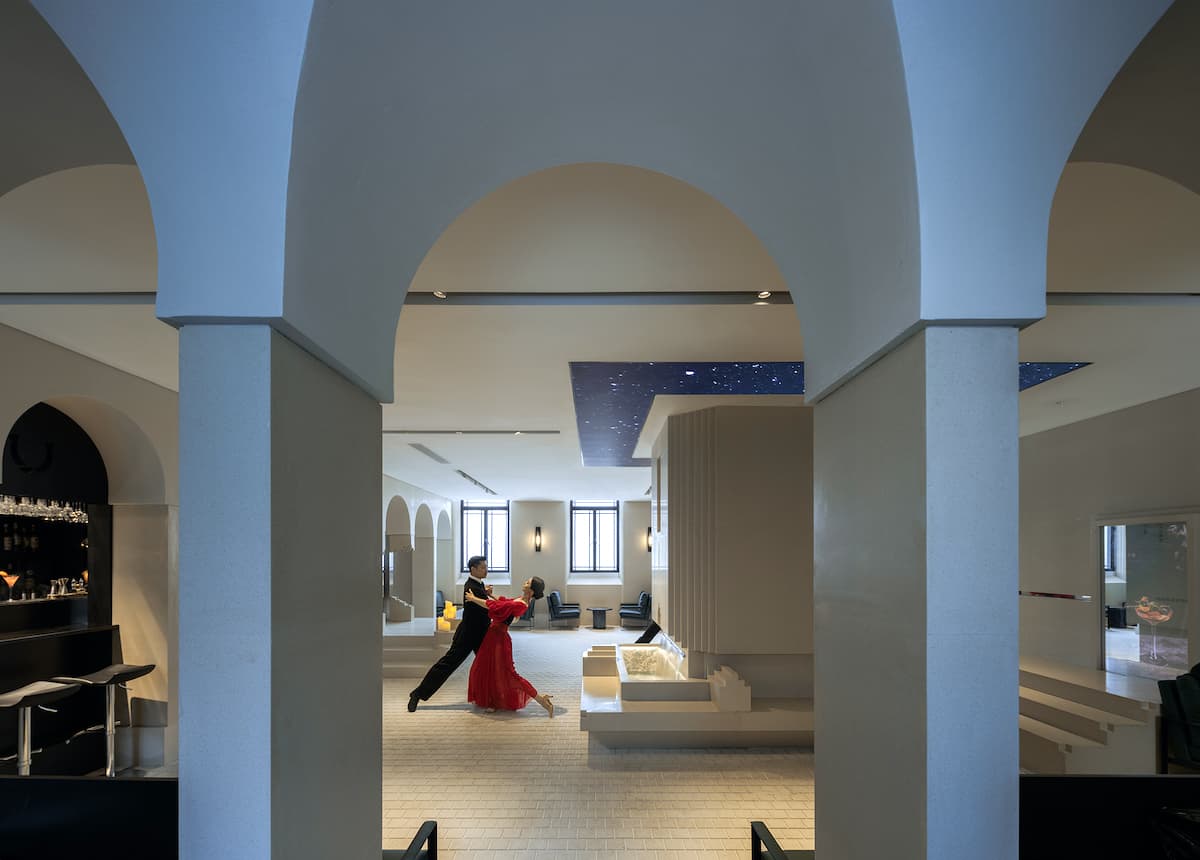 You can find Japanese, Korean, American, Taiwanese or Southeast Asian cafés, and you can even find a run-down but proudly maintained 1980s Taiwanese Japanese café on Yongkang Road, but there is no such one that represents Shanghai. However, Shanghai has a long history of cafés. In Eileen Chang's essay "Double Voices" published in Tiandi magazine in 1945, she began by saying that when she went out with her friends, no matter what they did, they would always end up in a café. At that time, cafés in Shanghai were communal spaces in the city, serving beverages and snacks, but they could also be dancing halls, meeting rooms, libraries, information centers, and everyday social places.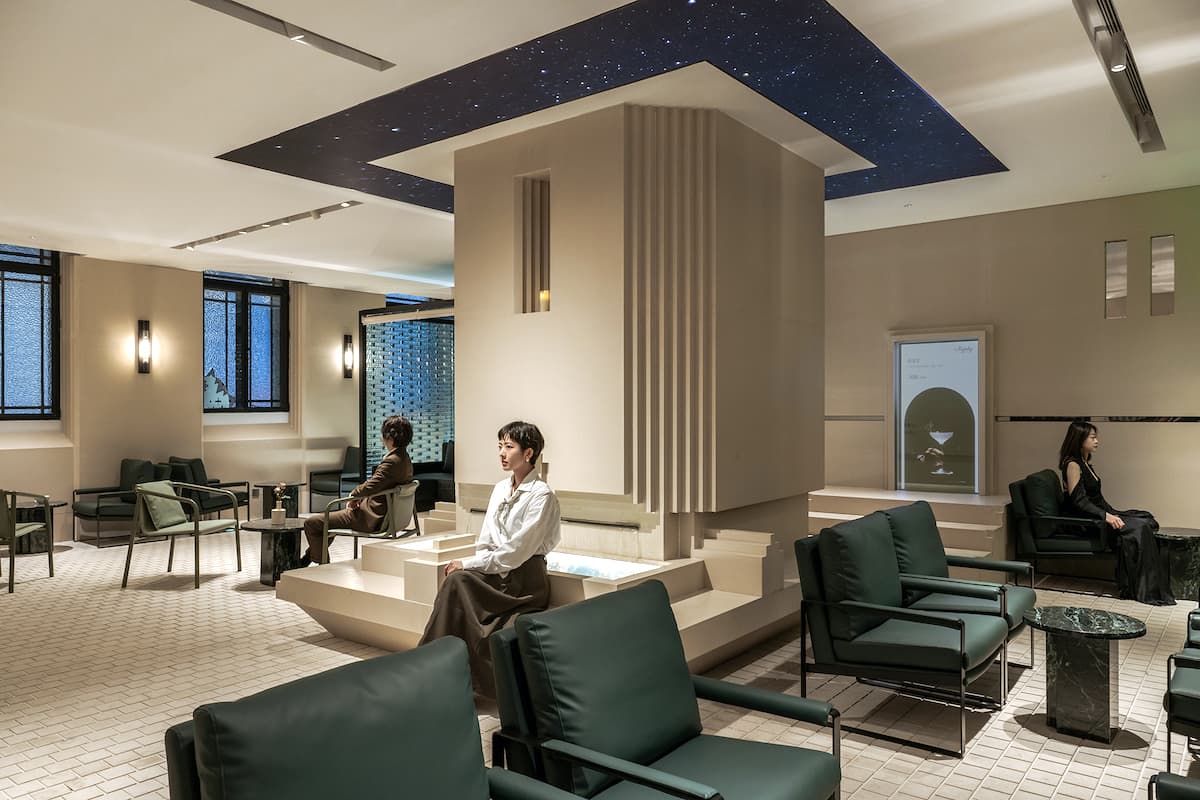 The plan of café is shaped like a knife-handle. The bureau of cultural heritage requested to preserve the facade. In addition, the west building is the former stables of the horse racing hall, so the windows of the façade are all high and require frosted glass, which causes a lack of indoor lighting and exterior views.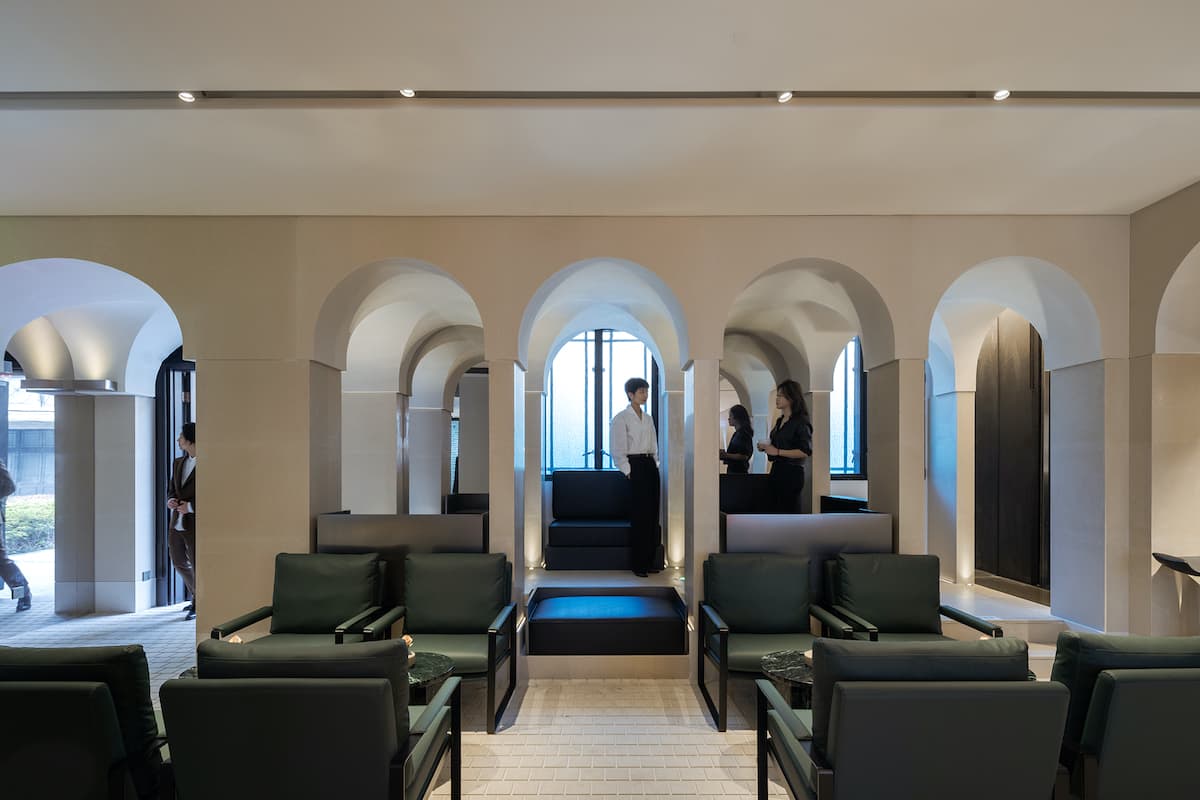 The café is sealed in the first floor of the west building. It suddenly occurred to me, if I regard the interior façade as exterior, isn't the main space outdoor? Such exterized-interior could lift the seal.

The interior space is actually hard to deal with since there is also a huge column in the center. The most public place in the urban typology would be those small squares in Europe. I decided to create a cheerful communal place, a Shanghai café, by combining various building components into an abstract square implanted in the interior of the first floor of the West Building, referring to A Pattern Language (Christopher Alexander, Murray Silverstein, and Sara Ishikawa, 1977).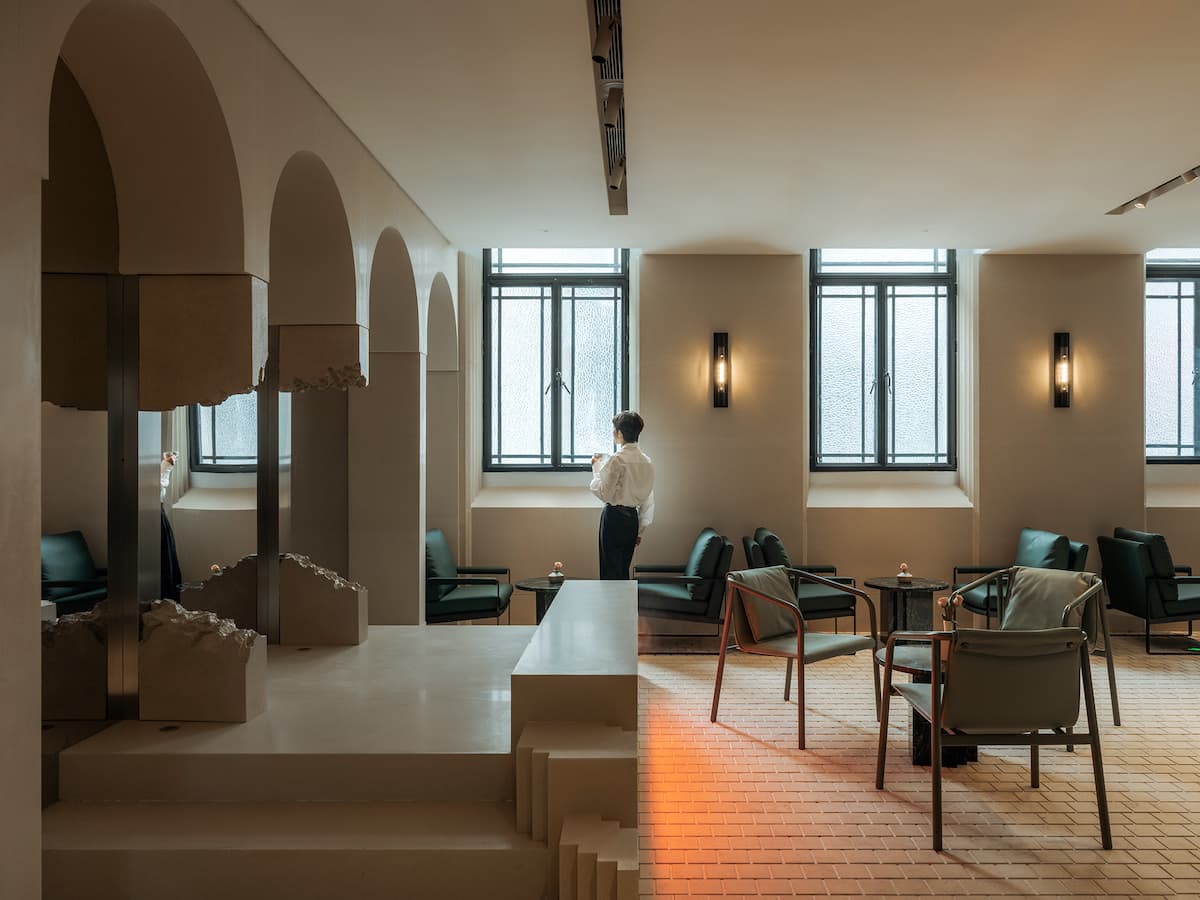 The central pillar was repurposed as a monument with a wishing pool, behind which a segment of my novel is inscribed. Around it, there are stairs, a colonnade, a stage with a fireplace, and a glass box as a balcony. There can be flowers, coffee, a little wine, love, gossips, pets, stand-up comedy, a sudden song of memories of the Alhambra and an impromptu tango. There can be hustle, cheerfulness as well as hidden jealousy.

Photo: CreatAR Images